Die ursprüngliche Anagram Engineering Website wurde mittels des Typesafe Stack erstellt.
In Verwendung waren unter anderem
die Scala Programmiersprache
das Play Frontend Framework
Slick, für die DB-Integration
Das Ganze läuft nach wie vor in der Cloud, genauer gesagt auf Heroku.
Die Entwicklung mit Scala und Play hat sehr viel Spaß gemacht, da wenig Code geschrieben werden muss, um teils komplexe Probleme zu lösen.
Erfahren Sie mehr über die verwendeten Technologien
Scala
Scala ist eine funktionale und objektorientierte Programmiersprache.
Neben der alten Anagram Website finden sie hier[Artikel wird in Kürze erstellt] noch ein paar Beispielprogramme, welche mit Scala im Rahmen eines Scalakurses auf Coursera verwirklicht wurden.

Play Framework
Play ist ein ein hochproduktives Java und Scala Web Application Framwork, welches Komponenten und API's zur Verfügung stellt, die man für die moderne Webentwicklung benötigt.
Insbesondere rückt hier die Responsivität in den Mittelgrund. Damit ist aber nicht responsives Webdesign gemeint, sondern responsives Verhalten.
Das Reactive Manifesto fasst das Ganze recht gut zusammen.
Die Eigenschaften von Play im Überblick
lightweight
stateless
web-friendly
features predictable and minimal resource consumption (CPU, memory, threads)
for highly-scalable applications thanks to its reactive model
based on Iteratee IO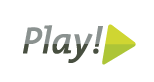 Slick
Slick  ist eine moderne Datenbank Abfrage- und Zugriffsbibliothek für Scala. 
Datenbankabfragen können dabei in Scala, anstatt in SQL geschrieben werden, was zu Typsicherheit und der Offenheit für Verschachtelungen führt.